Gift cards

A gift to give tonight ??  You're on! ;-)
It's easy and fast: as soon as it's bought, it's received.  And it is THE foolproof gift: how to please someone without fail ...
With 2 options to choose from: send by email directly to the lucky recipient(s) on your chosen date or send to your own email to print at home.
Choose your sum, starting from 9 € upwards, it's valid for one or more transactions and compatible with any other current promotion.
Valid for 1 year from the date of purchase, the e-gift card can be used in the entire shop. It can be used for several purchases, including during promotions, and can be supplemented, if necessary, by another means of payment. 
To check out using your gift card balance, simply copy its code into the "promo code" box accessible from the shopping cart during your next order.
If you have not used it all, remember to enter your code followed by "-2" (then followed by "-3"...) at the next order.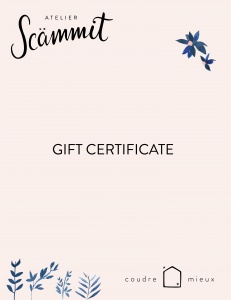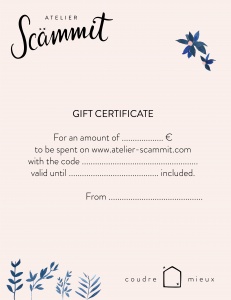 Choose your sending method