Pattern mix
By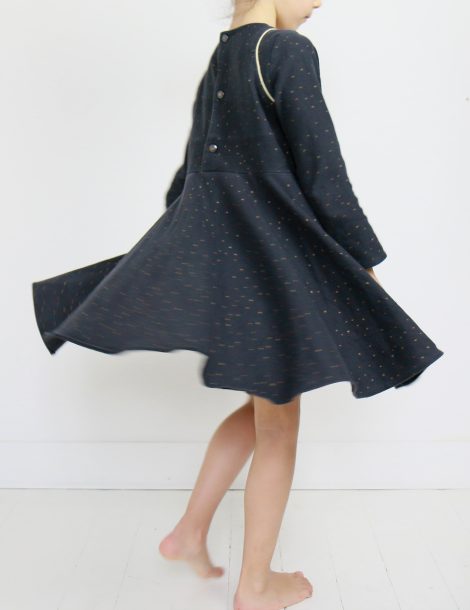 Ah, the famous skirt that twirls, the dream skirt of almost all young girls, no?
The twirling skirt, or figure skating skirt for the professionals, is part of the Petite Lune pattern. It can be made as a standalone garment with decorative elastic or equally well combined with a sleeveless bodice to make a fashionable summer dress. To see photos and technical drawings, I invite you to look at this page.
But that's not all ! The Petite Lune skirt has been designed to go with Bouton d'or top bodice. This pattern will become one of your favorites and gives you a total of 24 variations ;-) Suffice to say that with these 2 patterns, you'll have 48 possibilities at your fingertips. Making the most of your two purchases!!! All for 1-10 year olds. Whatever pleases your little ones, no?
Overall, I really like the idea of offering you patterns that are not 'throw away' after just one make. I think this reflects my own desire to be a responsible consumer and my belief in slow fashion. Because it also applies to handmade items. Because even in this area, I try to make use of what I already have. I buy little, but when I do, I ensure it's high quality and durable. As weird as it may seem to extreme consumers, it makes me feel good to think I am contributing towards the good of the environment. So I hope you won't mind if I try to convert you ;-)
Here's how to combine the PETITE LUNE skirt with the BOUTON D'OR bodice top:
• Lengthen BOUTON D'OR bodice by 6/7/8/9/10/11/12 cm, by extending lines of sides and front and centre backs equally. Then trace a line parallel to bottom of bodice.
• For the PETITE LUNE skirt, use the same waist as chosen for BOUTON D'OR, without any changes.
• Assemble dress by following BOUTON D'OR steps without any changes (only the shape of the pieces changes).
It's been made here in Atelier Brunette's Twinkle night French terry.
Looking forward to seeing your creations using the hashtags #boutondorpattern #petitelunepattern #atelierscammit and @atelierscammit !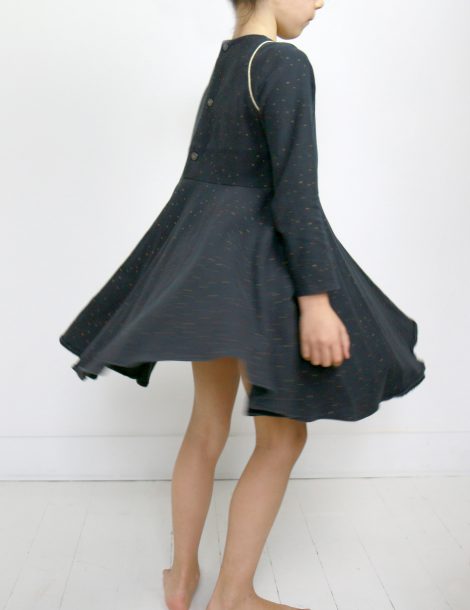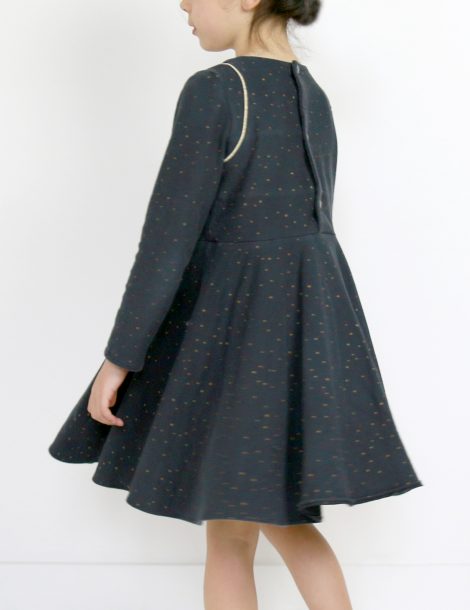 Ah, the famous skirt that twirls, the dream skirt of almost all young girls, no? The twirling skirt, or figure...<br><a href="https://www.atelier-scammit.com/blog/bouton-dor-petite-lune/" rel="nofollow">Read More</a>