Welcome Myriam ! By

johanna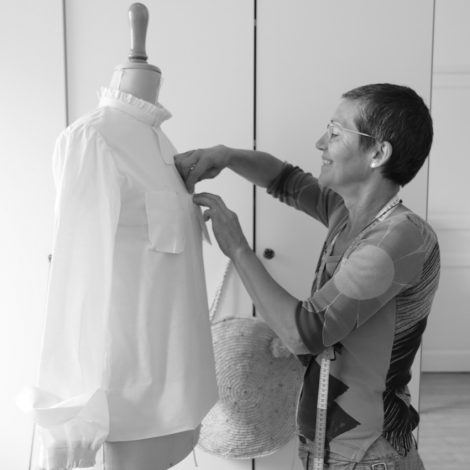 Today, I feel proud to share with you a great step for my small business. Please let me introduce Myriam to you, an outstanding pattern maker.
Apart from a subcontractor who daily prepares your orders, and the occasional support of a graphic designer, a webmaster and a translator, I work alone. I feel really lucky to manage everything on my own. But it gets frustrating when projects pile up and I do not have the time to make them come true.
This is why, thanks to your support and your positive feedback on my work, I decided to be supported by an experienced pattern maker. She will take over some patterns, and bring me her expertise for even better shapes and even more sewing tips.
With over 20 years of experience (at APC Paris, Louis Vuitton, Chloé, Céline, Sonia Rykiel, Paco Rabanne, and Vanessa Bruno, to name a few...), Myriam has a breathtaking knowledge of the luxury fashion industry processes.
This summer, we have worked on 4 new patterns which I am very excited to showing you but you'll have to be patient: if the pattern making phase is over, I still have the bulk of the work to do !
Today, I am starting the sew-along film of a blouse that could come out before the end of the month... However, the skirt, dress and jacket will come out for the CSF show in late November, or maybe a little sooner !
So stay tuned ;-)
&nbsp; Today, I feel proud to share with you a great step for my small business. Please let me introduce...<br><a href="https://www.atelier-scammit.com/blog/welcome-myriam/" rel="nofollow">Read More</a>